FAQ'S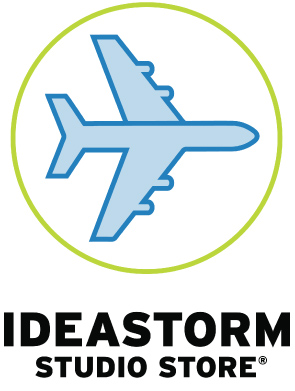 What is IdeaStorm Studio?
IdeaStorm Studio is the independent design & illustration studio of Alex Asfour. In addition to his commercial work, Alex uses this space to work on his personal projects including the World Travel Poster Collection.
What is The World Travel Poster Collection?
The World Travel Poster Collection is an ongoing series of illustrated travel posters by designer and illustrator, Alex Asfour.
They are all contemporary, original pieces of art and NOT reproductions of existing art.
They are currently available as 18x24 inch posters, postcards, and a deluxe hardcover book.
How are the posters printed?
All posters are printed on 80lb matte white paper.
Postcard books are 5x7 inches and printed on 15pt (very thick) matte paper stock.
Departures art book is a 9" x 12" inch hardcover book with matte interior pages.
How are they shipped?
The posters are carefully rolled in craft paper and shipped in a sturdy tube.
All orders are shipped USPS First Class Mail. Domestic orders of 4 or more posters are shipped Priority Mail.
What forms of payment do you accept?
We accept Paypal as well as Visa, Mastercard, Discover, and American Express.
Where do you ship?
Posters are shipped all over the world.
U.S orders take up to 7 days for delivery.
International orders typically take 2-3 weeks but may take longer depending on your country's postal system.
International
You are responsible for knowing and accepting your country's regulations and all related taxes, duties, fees on international purchases.
The costs are the buyer's responsibility.
Can I buy your work in Europe / European sizes?
Yes, Sergeant Paper, located in Paris and online, sells high-quality giclées of Alex's work in European sizes. You can purchase them HERE.
Do you offer custom sizes or sell digital files?
We do NOT sell digital files. The ONLY custom size we can print is 24 x 36 inches, please email me for availability and more information if interested.
Can I get your work printed on canvas?
Yes! You can get a limited number of poster designs printed on beautiful gallery-grade mounted canvas using Alex's partner iCanvas.
Where is my order?
If your order seems to be taking unusually long or you would like to track it, email me and i'll be happy to send over the tracking information.
Returns/Refunds?
We do not offer refunds on orders once the order has shipped.
If your order doesn't arrive, please let us know and we'll work something out.
If your order comes damaged, please send over a picture of the damage and we'll be sure to send you a replacement.
Where are you located?
We are located in sunny Fort Lauderdale, Florida, USA.
Licensing?
If you would like to license an illustration or design from us, please email us at [email protected] or use the contact form.
Questions?
If you have any questions, please email Alex at [email protected].